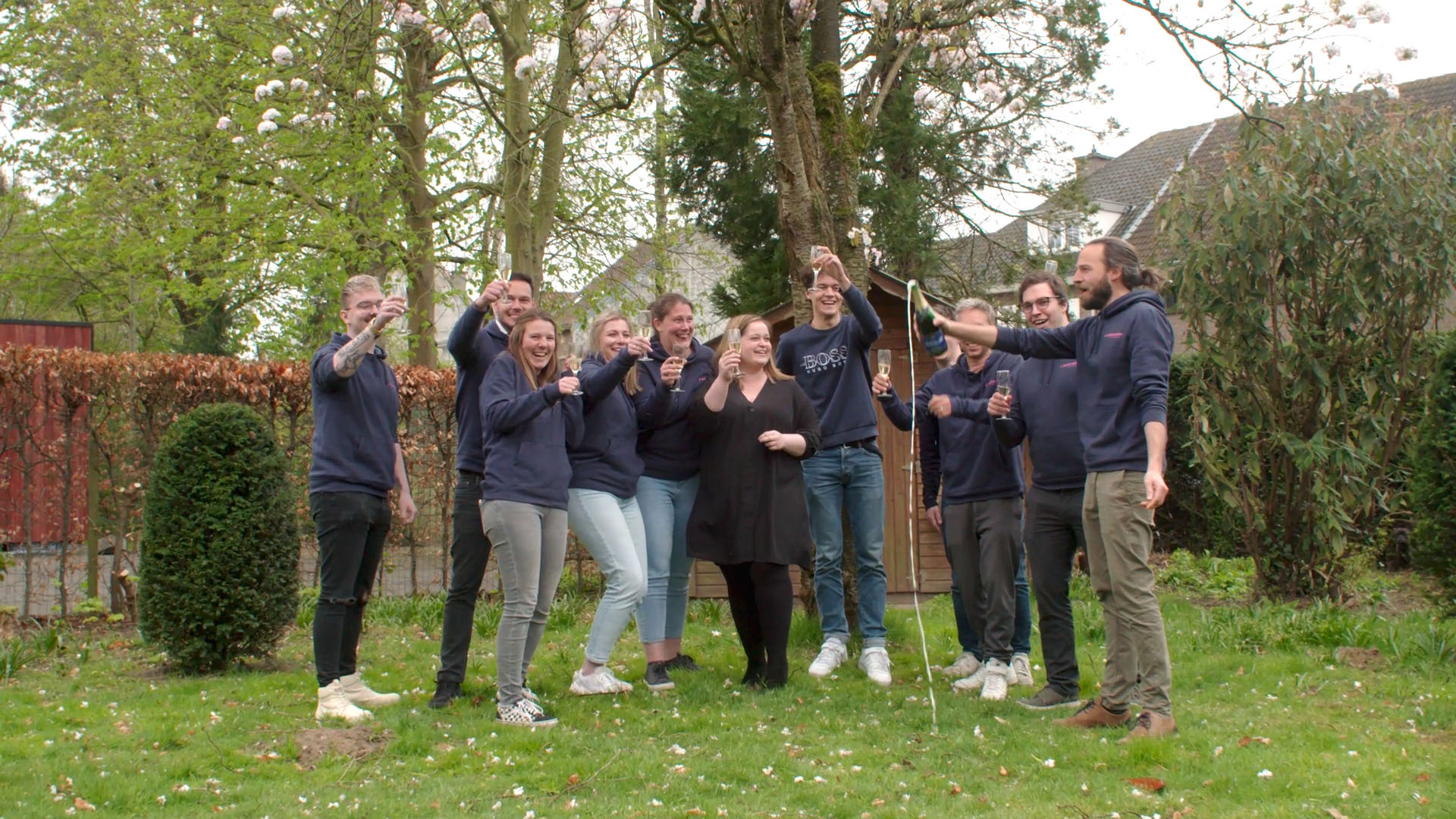 At Kadonation, we want to reinvent appre­ci­a­tion and recog­ni­tion in the business world. That's why we built Kadonation Select, a full-fledged platform that allows companies to increase employee happiness through personal gifts.

To continue supporting our rapid growth, we are always looking for people who want to pursue the Kadonation dream with us. We are often asked the question: what is it that makes working at Kadonation so special? There is a lot to be said about this, but we would much rather let our employees do the talking. In this article we give you a look behind the scenes at Kadonation!
Appreciation as a pillar of
HR

policy

Founders Jelle Van Roosbroeck and Fabrice Guillermin had a clear goal when they started Kadonation in 2016: to make gift giving and showing appre­ci­a­tion easier and more valuable.

Our vision is clearly catching on. Every day we get one step closer to our ambitious dream of becoming the largest European player in the corporate gifting industry. ​"In order to sustain this rapid growth, our HR policy has two key points: recruiting employees according to cultural fit, and keeping them on board thanks to appre­ci­a­tion and recog­ni­tion. The latter is, after all, the whole idea behind our business."
"

It's no coincidence that innovation, collaboration and ownership are our three core values"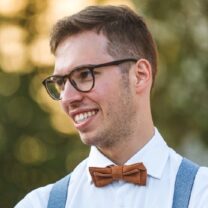 COO Sven De Langhe confirms: ​"Mindset is more important than skills. We primarily focus on potential employees who want to help build something great. People with a long-term vision, who believe that you can go much further together than alone. It's no coin­ci­dence that innovation, col­lab­o­ra­tion and ownership are our three core values. That's why I always start by assessing a candidate's intrinsic motivation during job interviews."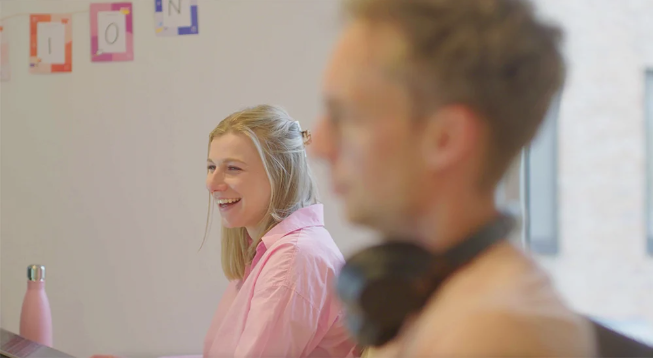 Appreciation propels us forward
Colleagues Sare Van Keymeulen and Jochen Veys are two of the many employees who can attest to this emphasis on motivation. ​"As an employer, Kadonation takes ​'practice what you preach' very seriously", says marketing project manager Jochen. ​"All employees regularly receive a fun gift or a gift card. Not just at fixed moments or milestones, but also unex­pect­ed­ly. A while ago, a team dinner happened to be on my birthday. In front of everyone, I suddenly received a surprise gift!"

​"The holidays are always very busy and require you to go the extra mile", says Teamlead CCOPS Sare. ​"But afterwards we received a little extra appre­ci­a­tion for that, of course in the form of a nice gift voucher!"
"

At Kadonation I have the opportunity to focus on my strengths, which allows me to shape my career"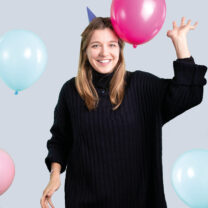 At Kadonation, we also value our employees in other ways. We believe that appre­ci­a­tion has many different dimensions. ​"It's a relief to get so much trust. That also shows appre­ci­a­tion, for me," confirms Sare. ​"I have been given the oppor­tu­ni­ty and freedom to focus on my strengths and to further develop myself. I've been working here for about a year, and have been able to really shape my career. I feel like I have grown with the company in that short time."

The conviction behind Kadonation Select is anchored in the corporate culture. Front-end developer Yoshi Mannaert backs this up: ​"Using your own product is one thing, but Kadonation shows appre­ci­a­tion in many different ways," he says. ​"For example, there is an open culture here without any hier­ar­chi­cal hassle. Everyone is on the same level, and gets the same voice and room for input."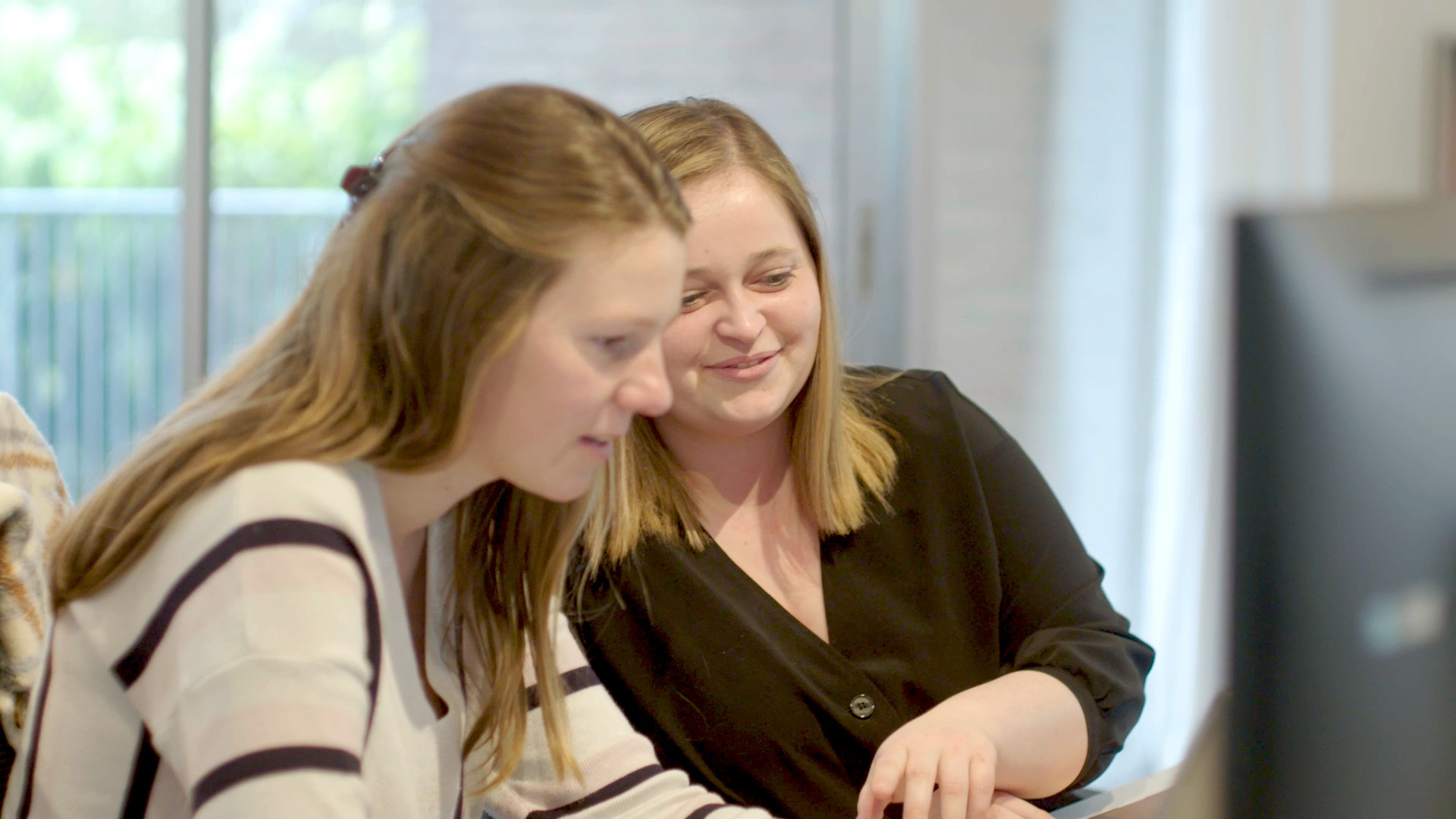 Pats on the back all around

As a truly innovative company, we know that sometimes things change at a fast pace. That kind of speed can be a challenge, even though you never have to face it on your own. Around here, everyone works together toward a higher purpose. Within the Kadonation team, there is a lot of mutual appre­ci­a­tion and recog­ni­tion.

A pat on the back may seem futile, but it can be incredibly meaningful. ​"When we expanded our business to the Nether­lands, we made sure that nothing changed in that regard. Even though a milestone like that would come with a culture shift in many other companies," continues Yoshi. ​"At Kadonation, that evolution mainly means that we can now exchange with people who have completely different cultures or back­grounds. I personally find that very inspiring."
"

We express our mutual appreciation, whether we are working at the office or remotely"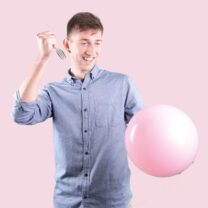 And Yoshi is not the only one. As one of the first employees in the Nether­lands, sales executive Nicky van Ooijen enjoys col­lab­o­rat­ing with Belgian team member and account manager Aron D'hooge. ​"We are working hard to put Kadonation on the Dutch map", van Ooijen enthu­si­as­ti­cal­ly illus­trates. ​"Aron and I work closely together and we constantly evaluate how we can apply the lessons learned in Belgium to the Dutch market."

​"When a customer signs with us, the team often explodes with enthusiasm", account manager Aron agrees. ​"There is a lot of cheering involved, or – if we are working remotely – a series of gifs sent back and forth."

There is no question: the contagious enthusiasm of the team makes us extremely happy. Our employees see their role at Kadonation as a long-term ful­fill­ment. And that imme­di­ate­ly confirms our conviction that employee appre­ci­a­tion is a dynamic factor. ​"As a modern employer, you want to create a pro­fes­sion­al envi­ron­ment where people feel at home – especially with the war for talent raging so fiercely," adds Sven. ​"We want to offer the business world the tools to do this. There is still a lot to be done with Kadonation, and the ambitions are sky-high. Which means that we are currently looking for a lot of talent that is eager to just go for it."
Does the authentic vision of Kadonation appeal to you? Are you looking for a job where innovation, col­lab­o­ra­tion and ownership are the common thread? Take a look at our open vacancies, and show us what you've got!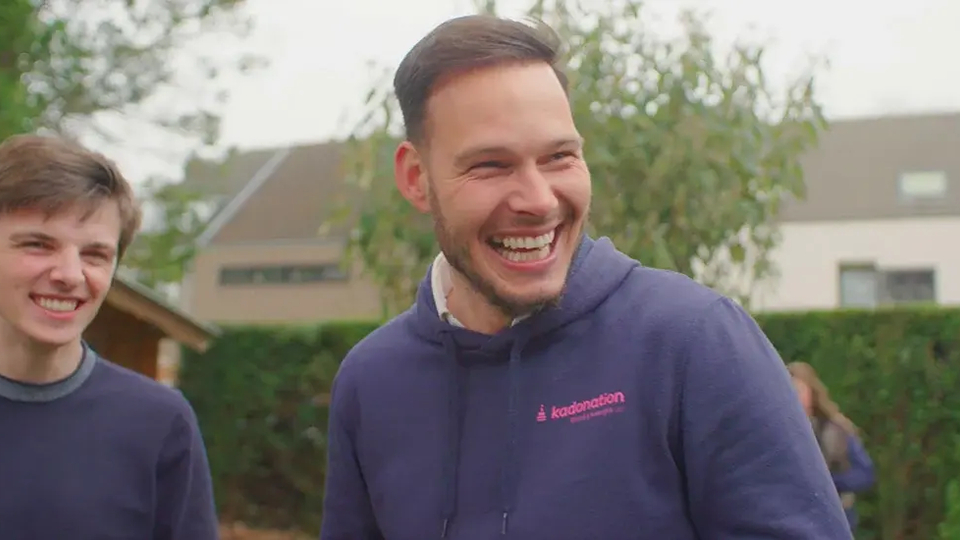 Subscribe to Kadonation's newsletter!
Subscribe to receive only the most relevant blog articles, product updates and exclusive insider infor­ma­tion.