Contribute easily and safely for a group gift together with your colleagues, family or friends
Use the collected money to buy a Kadonation gift card and let the recipient spend the amount freely at more than 1000 shops. You'll be giving the perfect gift. That's for sure.
Why Kadonation?
Useful group overview
You'll be able to see who contributed how much at a glance and send a reminder to the people who haven't contributed yet. Completely free. Without a lot of fuss.
Reliable payment
People can contribute quickly, easily and from a distance via Payconiq, Bancontact, iDeal, Maestro, Mastercard, Visa or bank transfer. Without an envelope or any extra costs.
Personal feel
From a personalised group page to a gift voucher or gift with personal messages from all the contributors. Kadonation lets you personalise every step of the group gift without much effort.
Well-deserved extra's
When you give gifts, you'll also immediately get something from us. With the Kadocoins, you can give yourself or a charity a little something extra. Also, for every collected €100, we'll plant 1 tree via WeForest. Present, People, Planet. Given with pleasure.
How does it work?
Start your first online group gift in a few clicks.

Personalise your group page and invite people via a personal link.

Have a clear view of who has contributed and see how the amount grows.

Use the collected money to buy the ultimate Kadonation gift card or a gift voucher from one of our :countOfPartners gift partners.

Let the recipient choose for themselves at more than 1000 shops, or choose an original gift.
More info
Choose from more than 1000 shops
Get inspired by our diverse offer, which is bigger than that of the average shopping street. Collect money together to buy a kadonation gift voucher from one or more of our gift partners or choose an original gift yourself. From adventure to wellness or design, from luxury to charity.
Explore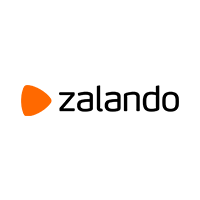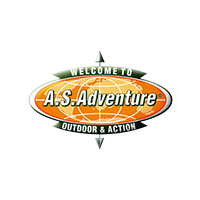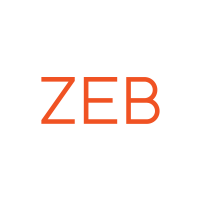 Ready to start collecting money together easily?
10 frequently asked questions
What is an 'online group gift'?

An 'online group gift' is a digital safe where you can easily and safely collect money from a distance with your colleagues, friends or family. It's a safe electronic wallet or as they say, e-wallet. Without a lot of fuss or envelopes.

Is Kadonation really free?

Starting, managing and closing an online group gift is completely free. Spending the collected money is also free of charge.

Is Kadonation safe?

Safety is our top priority. Our website has the Safeshops.be security label. We work with a secured SSL internet connection and only save the necessary data in our secured database.

Who can start an online group gift?

Everyone that is 18 or older and has an email address and a bank card (Maestro, Visa of Mastercard), can start an online group gift via Kadonation. Without conditions.

Who can access my group gift?

Everyone who has received an invitation or a link has access and can contribute to the online group gift. Only the organisor has the authority to manage the money.

How can someone contribute?

You can contribute with a bank card (credit card, Visa of Mastercard), via a QR-code and your banking app or via Payconic. Other contributors can see your contribution, except if the contributor would rather they couldn't and selects out of it.

What can the organiser do with the collected money?

Once all the money has been collected, the organisor can spend it in two ways. 1) They use the money to get a Kadonation gift card - the best voucher ever - that the recipient can use to buy themselves a great gift from one or more of our +:countOfPartners gift partners. 2) They use the money to buy a gift voucher from one or more of our gift partners. They give that gift voucher to the recipient or they themselves choose an original gift for the recipient.

Can I spend the money in several times?

Nothing is necessary and everything is possible. You can spend the collected money with more than one gift partner. If after buying your gifts, there's still some money in your account, it just stays linked to your account. You can access this money at any time. Of course, you can always donate it to one of the charities under our gift partners.

How fast will I receive my gift voucher from a gift partner?

Many of our gift partners already offer automatic delivery where you get your gift voucher in your mailbox immediately. Is this not the case (yet)? Then it will take a maximum of 1 to 2 business days, depending on the gift partner.

Why do I have to log in?

You can only safely save and shield your online group grift if we can verify who you are. You can register and log in in just a few clicks.
85162
Planted trees
For every € 100 we plant 1 tree with WeForest
Give a gift to Mother Earth together with Kadonation. At Kadonation we like to contribute to the well-being of our planet. Therefore we work together with WeForest.
Discover more about WeForest
Is Kadonation what your company needs?
More than 500 SME's and large businesses are already choosing Kadonation's corporate offer. Choose a stress free and original gift for your employee or business relationship. Personalised by name, in your corporate style, with a personal text or video message ánd by invoice
Go to corporate offer