A wedding, birthday, farewell, newborn,… all occasions you want to offer your employee a gift they'll cherish. But what budget do you allocate for this? To help you answer that question, we delved into our own data*. With the help of Kadonation, companies have already given their employees 150,000 gifts. Discover the most important insights in this blog post.
End of year
Our survey of 2,000 Belgian and Dutch employees** revealed that companies are most likely to treat their employees to a little extra in December. This is also when employees most often expect a gift. It's not easy for a company to come up with an original gift each year, so we're happy to give you a helping hand.

The average amount per employee for an end-of-year gift is € 45. Giving cash doesn't have the most tax benefits (neither for the employer nor for the recipient). So go for the Kadonation Gift Card instead: everyone really appre­ci­ates how much freedom to choose this gives them. At the end of the year you can also choose from a wonderful range of high-quality physical gifts. Or go for a com­bi­na­tion of the two!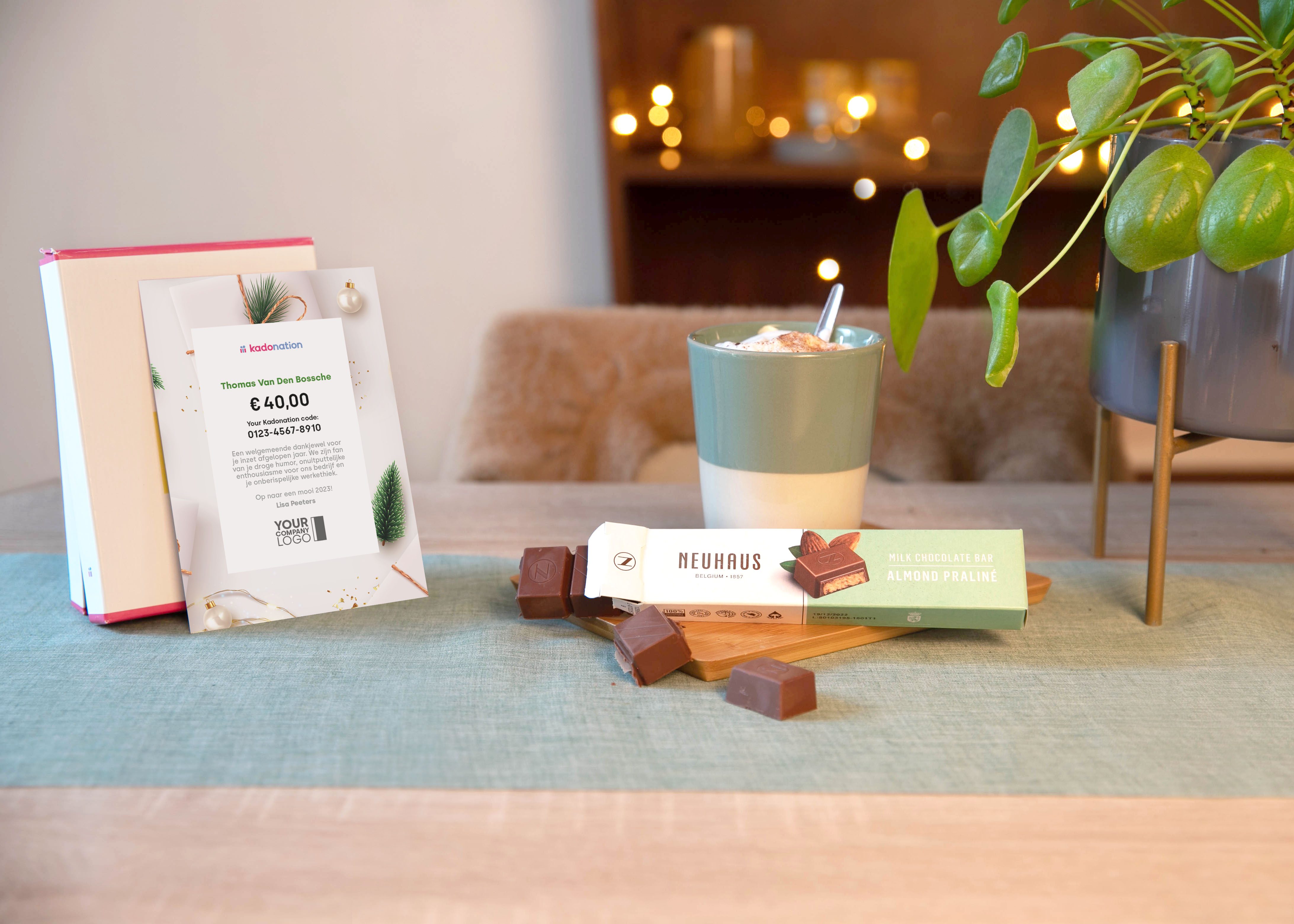 Work anniversary
Do you remember when you started at your current company? Few people still remember the exact date of their work anniver­sary, which makes it all the more fun to surprise them on this day. With a beautiful bouquet of flowers, for example, or a delicious bar of chocolate. Or go for the Kadonation Gift Card and give them the freedom to choose in a box. The average budget is around € 150, but depends heavily on the number of years of service.
Afraid of forgetting someone on their big day? You can easily link your HR system to our Kadonation Select gift platform. A simple sync and you're done: forgetting a birthday or work anniver­sary is a thing of the past.
Birthday
It's pretty standard for a lot of companies to give their employees a present on their birthday. In small businesses, this is often arranged on the fly, while at other organ­i­sa­tions the gift policy and amount are strictly defined each year. Although it's certainly not the case everywhere: four in ten employees like to receive a gift on their special day, but only one in ten actually receives a present.

A birthday present is greatly appre­ci­at­ed by your employees, especially when it includes a personal (video) message from their colleagues. Still not sure how much to spend? Physical birthday gifts or gift vouchers have an average value of € 70.
Farewell to a colleague
There are many reasons it might be time to say goodbye to an employee and, as an employer, you don't always have control over this. The important thing is to make it a positive experience. The feeling your employee takes with them when they go is something you can influence, so be sure to focus on that. Key message: you're saying goodbye to a future ambassador.

Ensure there's a thank you and a nice farewell after their exit interview. This is more than valuable to any ex-employee, but your message will have even more impact if it's per­son­alised. Especially when that colleague is retiring. A gift that's worth the effort is the least you can do to thank your employee for all their hard work.

So what is the best budget for this? For a colleague who's moving on to another company, an average of € 92 is budgeted. For someone retiring, it should be a bit more: according to our internal research, the budget here is € 140. And, of course, a heartfelt word in addition to the (physical) gift is also very much appre­ci­at­ed here.
Referral
Your own employees are the best ambas­sadors for your company – something that applies more than ever in this full-on war for talent. If your employees are happy, their network also becomes a source of potential new recruits. A win-win for both parties: you spend less time on your recruit­ment and your employees can really make an impact on the growth of their company.

An average referral bonus of € 165 is a great incentive for your colleagues to get their talented friends and family excited about your company. Another tip: avoid paying taxes on this bonus and give the full amount to your ambassador by opting for a Kadonation Gift Card. This also gives them the freedom to choose.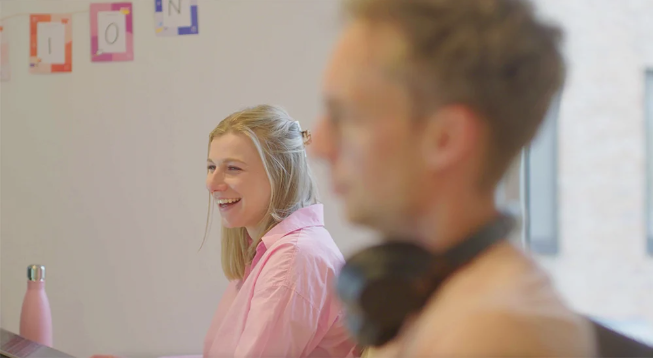 Sickness or loss
Unfor­tu­nate­ly, life isn't always sunshine and roses. During those more difficult moments it's also important to show your colleagues that you're there for them. Not nec­es­sar­i­ly with an extrav­a­gant gift or a grand gesture. A personal message or greetings card already counts for a lot.

On average, an employer spends € 22 on letting them know you're all thinking about them. But in this kind of situation it's even more important to process what's happened. Choose the right moments to ask how your employee is doing and make the time if they want to talk about it.
Newborn or adoption
A new addition to the family! The birth or adoption of a baby is a major change in the life of your employee. They might be taking some time off, and will miss the rest of their team. A card and/​or gift is a nice gesture and much appre­ci­at­ed by any new parent. Employers spend an average of € 60 on this gift.

Did the parent share a baby registry? Then as a company you can buy something from that. If you prefer not to or if the choices are limited, you can also drop a little something into a bank account or go for a Kadonation Gift Card. Best of all, our gift card is valid for life and can be used at any time. Plus everyone is sure to find something they like from the more than 90 gift partners.
Wedding
Getting married is an important occasion in your employee's life, so don't let it just pass by. A gift or token of con­grat­u­la­tions is certainly in order. And don't interpret the term ​'marriage' too narrowly: legal cohab­i­ta­tion is also a big step for many couples and something you might want to include in your gift policy.

What do you give to an employee who's getting married? According to our internal research, companies spend an average of around € 77 on the happy couple. Give them the freedom to choose with a per­son­alised Kadonation Gift Card, valid at various partners. This allows the couple to decide together what to spend the money on. Or opt for a physical gift that they'll cherish. Don't forget to send a card to the newly-weds, something that'll have pride of place in their home!

It's clear that there are plenty of occasions to make your employees feel special. With this com­pre­hen­sive guide you now have direct insights into the current budgets within Belgian and Dutch companies. Of course, these numbers are just an indication. It's more important to look at what's feasible within your company.
*Own analysis based on more than 150,000 gifts sold
**Research carried out by InSites Consulting on 2,000 employees in Belgium and the Nether­lands, February 2021.