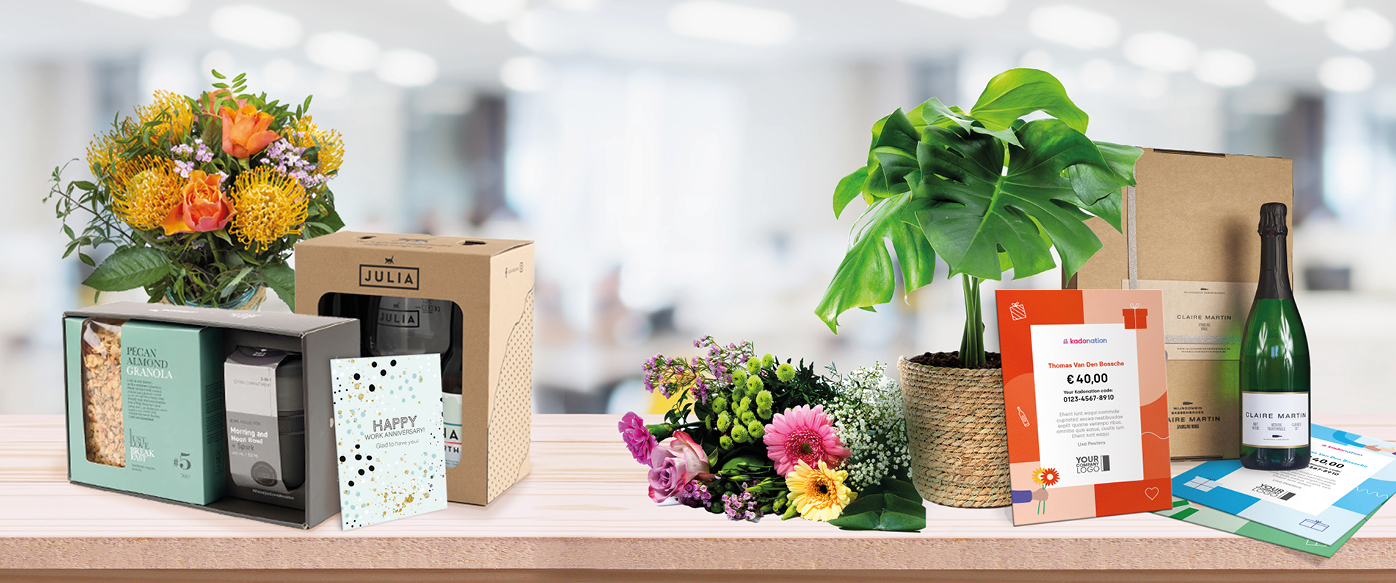 Employees are the lifeblood of an organ­i­sa­tion, and should be cherished. That's why more and more private and public companies are taking initiative to increase their attrac­tive­ness as an employer. The core value here is personal appre­ci­a­tion, which you can convey to your employees in various forms, including a heartfelt thank you, an unexpected message or a physical gift.
Employee gifts also offer the ideal oppor­tu­ni­ty to optimise the salaries of your staff. The amount exempt from taxes per occasion is prescribed by law (in this case Belgian law). This amount can also be increased if the employee receiving the gift has dependent children.
Employee gifts come in all shapes and sizes, from a bouquet of flowers to chocolate, wine or beer packages to a little extra on the pay slip. These are often classic gifts that aren't always what your staff want. So you need to put some thought into choosing. If you want to let your employee choose and give them a gift that's a definite winner, go for the Kadonation Gift Card. The best way to put a smile on every employee's face.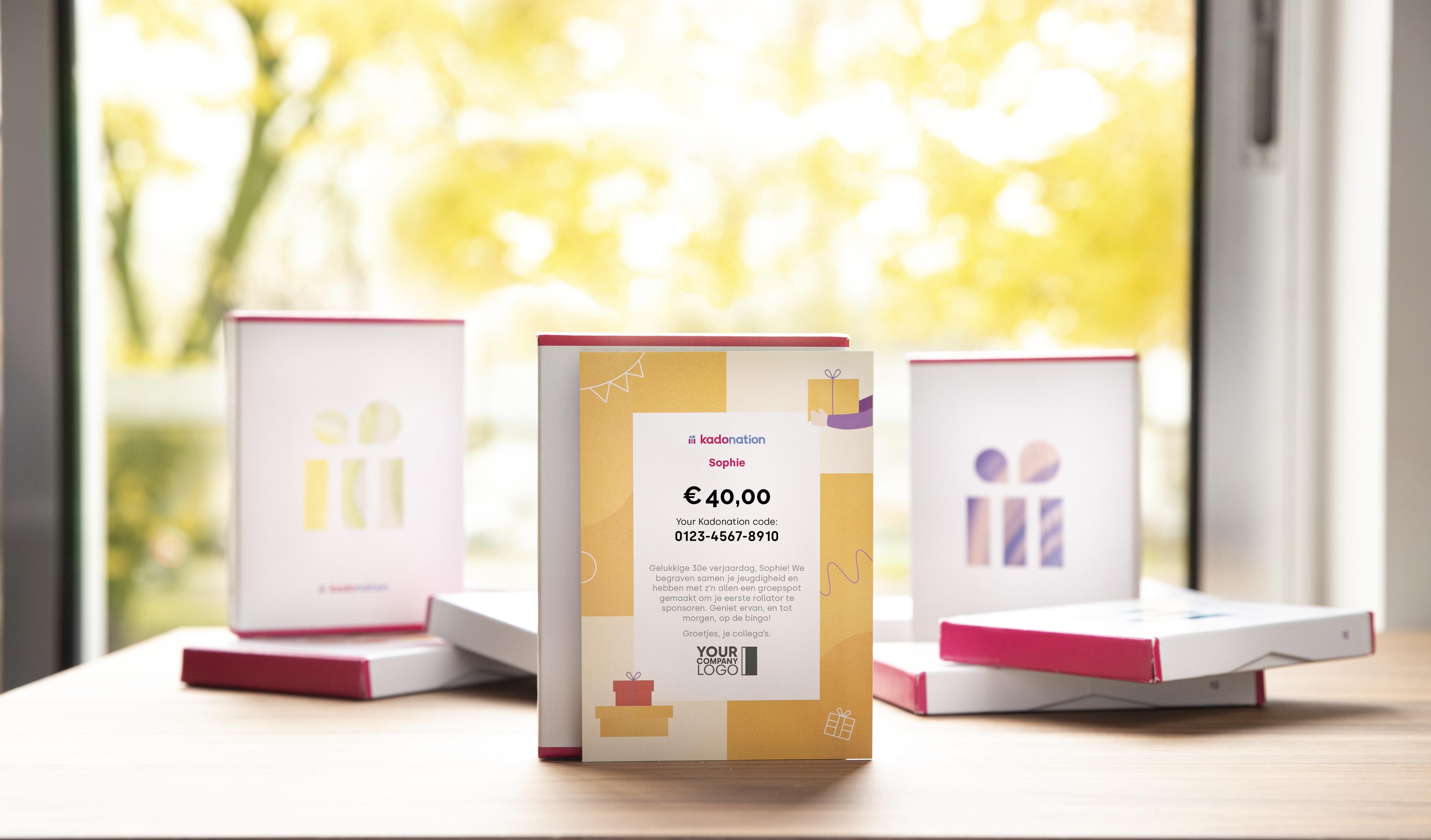 Worried that a gift card is less personal? We don't see it that way. With the Kadonation Gift Card, not only are you giving them the choice of more than 80 retailers in one gift card but you can also add a unique message. This means you really can give everyone a per­son­alised gift.
So when is the best time to give a staff gift that has both tax and social benefits for you as an employer and for your employee? These different occasions are laid down by law and include classics such as Christmas or New Year's Eve, Sin­terk­laas, weddings, birthdays and work anniver­saries. Did you know that you can also give a tax relief gift on your company's birthday?
Related stories.
Discover these other stories you might like.
Subscribe to Kadonation's newsletter!
Subscribe to receive only the most relevant blog articles, product updates and exclusive insider infor­ma­tion.