A delicious bowl of spaghetti with a rock ​'n' roll feel, that's Bavet. Already making your mouth water? We're ALWAYS wanting to broaden our culinary horizons (the way to someone's heart is through their stomach) so we're heading to Bavet. They have the best spaghetti, after your (grand)mother's of course. And a great vision on how to show your appre­ci­a­tion for your employees in a personal way.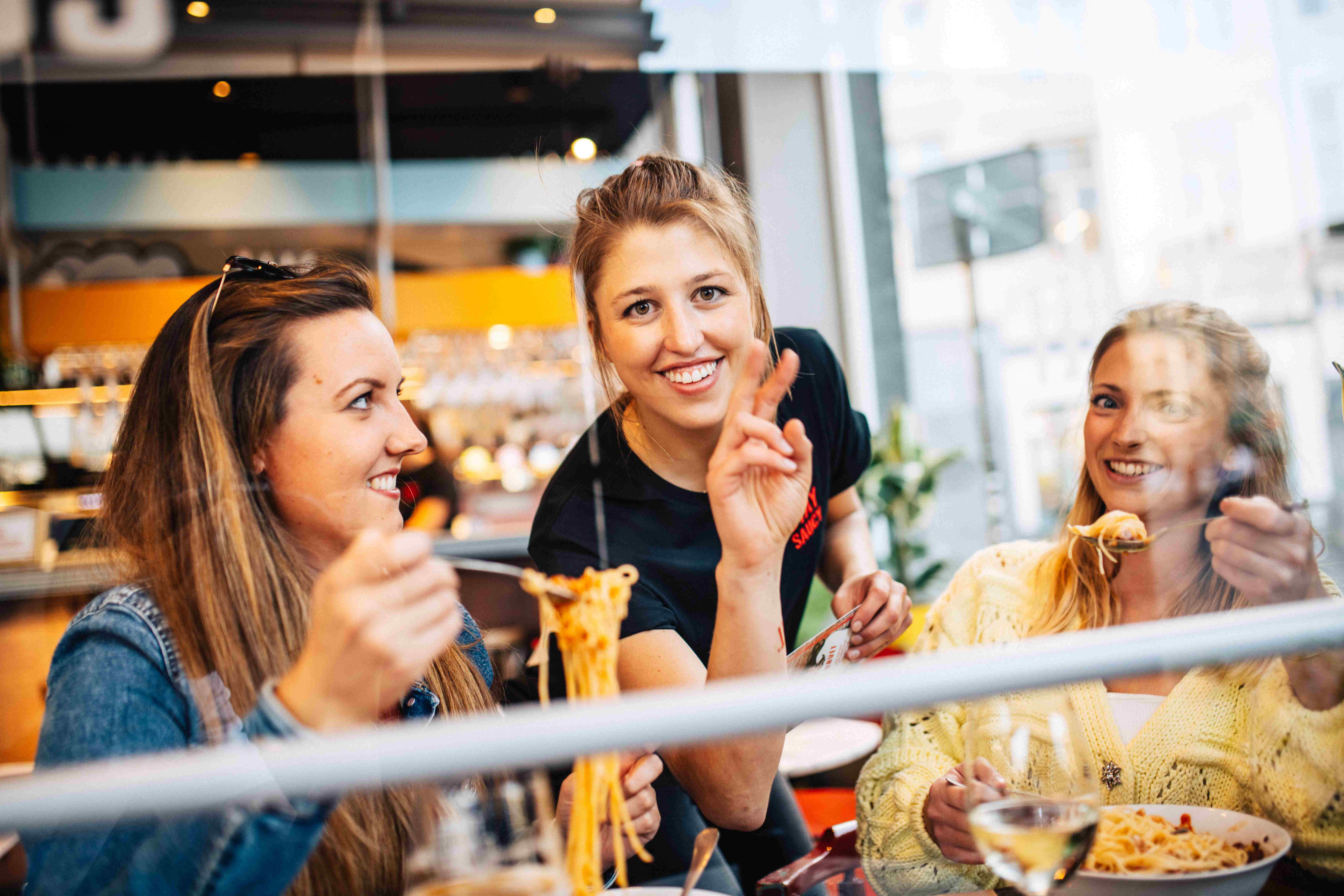 We talk to Leontien Devos, respon­si­ble for HR, and Anouk Catuweuw, who looks after marketing. Anouk: ​"We're a hos­pi­tal­i­ty company. People come to Bavet for a delicious meal and for the experience: bold, rock ​'n' roll, a little crazy, that's the best way to describe us. The beating heart of the whole story are our people, we truly believe in their talents."
"

We recruit our ​

'

Baveters' purely based on attitude. They are warm people who radiate hos­pi­tal­i­ty. Team players who will do anything for their colleagues, and proactive go-getters who are really invested in the brand. We don't expect new hires to have any experience in hos­pi­tal­i­ty as we have enough knowledge in house to train them." – Leontien Devos
If your employees are your most important asset, then you have to take care of them and make them feel appre­ci­at­ed. For example, we regularly say thank you in as personal a way as possible. With a hand­writ­ten card, a physical thank you – although that's a bit harder these days – or with a gift. We do this during the onboarding process, but also during off­board­ing. Yes, we even thank employees that are moving on, even if it's our decision as the employer for them to leave. We plan a personal exit interview and give them a small gift as a thank you. By doing this we show our appre­ci­a­tion for the person, not just the employee, and their con­tri­bu­tion to our company."
A very Happy Birthday
Leontien and Anouk are in complete agreement that the most personal day of the year is your birthday. Anouk: ​"The only day of the year that's completely yours. So for Bavet it's the occasion to celebrate our employees in a really personal way."
"We are a very diverse company, which makes a ​'one size fits all birthday gift' really difficult. Because we want to give every employee their favourite gift. You have to admit, there's nothing better than receiving a gift that's completely perfect for you."
"

We discovered Kadonation Select at exactly the right time."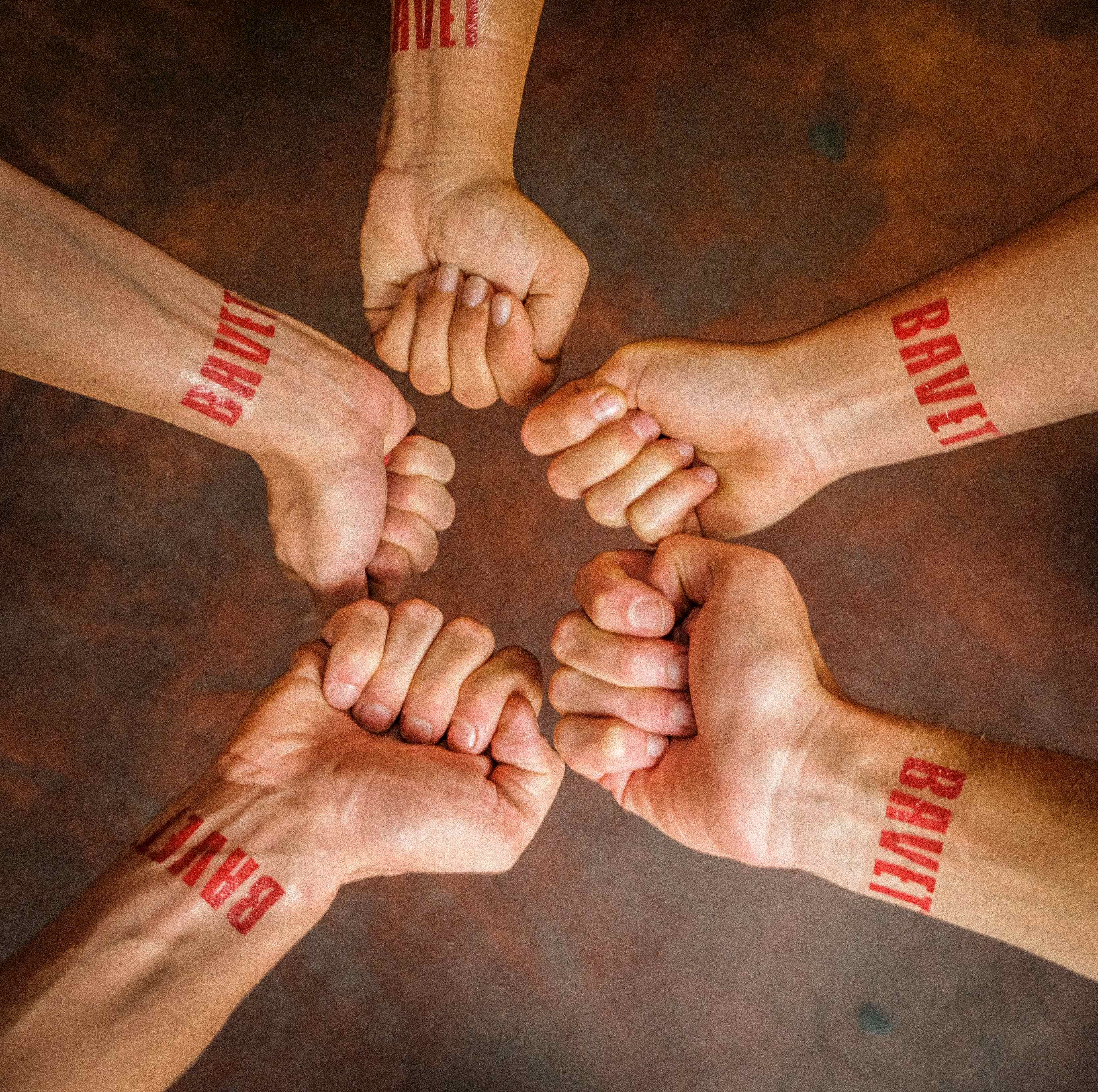 Enter the Kadonation Gift Cards
Leontien: ​"The Kadonation gift cards offer a lot of benefits for Bavet. They are redeemable in a large number of shops, and there's something for everyone, whether it's a product or an experience. The gift cards also don't expire. Thirdly: our biggest logistical challenge is to get the gift to the right person on their birthday. With the digital gift card we don't need to worry about this any more. And finally, we can add a personal message. That's important to us, given that we select each gift especially for that specific employee. We always make sure there's a really personal message."
"Thanks to the Kadonation Select gift platform, we never forget anyone's birthday at Bavet! In just a few clicks we can order the gift cards for each birthday and have a good overview of what we're spending on gifts every month. This is also a massive help when it comes to accounting."
Showing appreciation is needed now more than ever
Anouk: ​"We're living in very strange times in 2021. For a while now, we haven't been able to provide the famous Bavet experience in our restau­rants. People are eating their spaghetti at home. Our employees aren't welcoming any customers, and there's no direct contact. Their role is limited to preparing and packaging. For our ​'hos­pi­tal­i­ty heroes', the parts of their role that give them that warm and fuzzy feeling have dis­ap­peared. So showing appre­ci­a­tion and recog­ni­tion for their work is needed now more than ever."
"We regularly visit our restau­rants and that's when we can tell if a little extra is needed. Then our CEO Peter Van Praet will send a hand­writ­ten card. Or we choose a great gift that's perfect for the occasion. A nice care package at the end of the year, for example, because it's been a really tough year. Or a package with non-alcoholic gin, to get the new year off to a great start with the whole family. Through our employee survey we keep our finger on the pulse in an objective and anonymous way to be able to review the way we do things."

How to easily appreciate your employees?
Kadonation Select
is
the
gift platform to show your appre­ci­a­tion for your employees with a personal gift on those occasions that matter. You also always have an overview of your orders, the costs per occasion, user and period. And with the built-in
automatic ​

'

Happy Birthday service'
, no employee gets forgotten!
About Bavet
Bavet is a collection of spaghetti restau­rants, currently with 13 branches. These are situated in various Flemish cities and in Maastricht in the Nether­lands. Each branch has its own, authentic atmosphere that goes hand in hand with the building it's in.