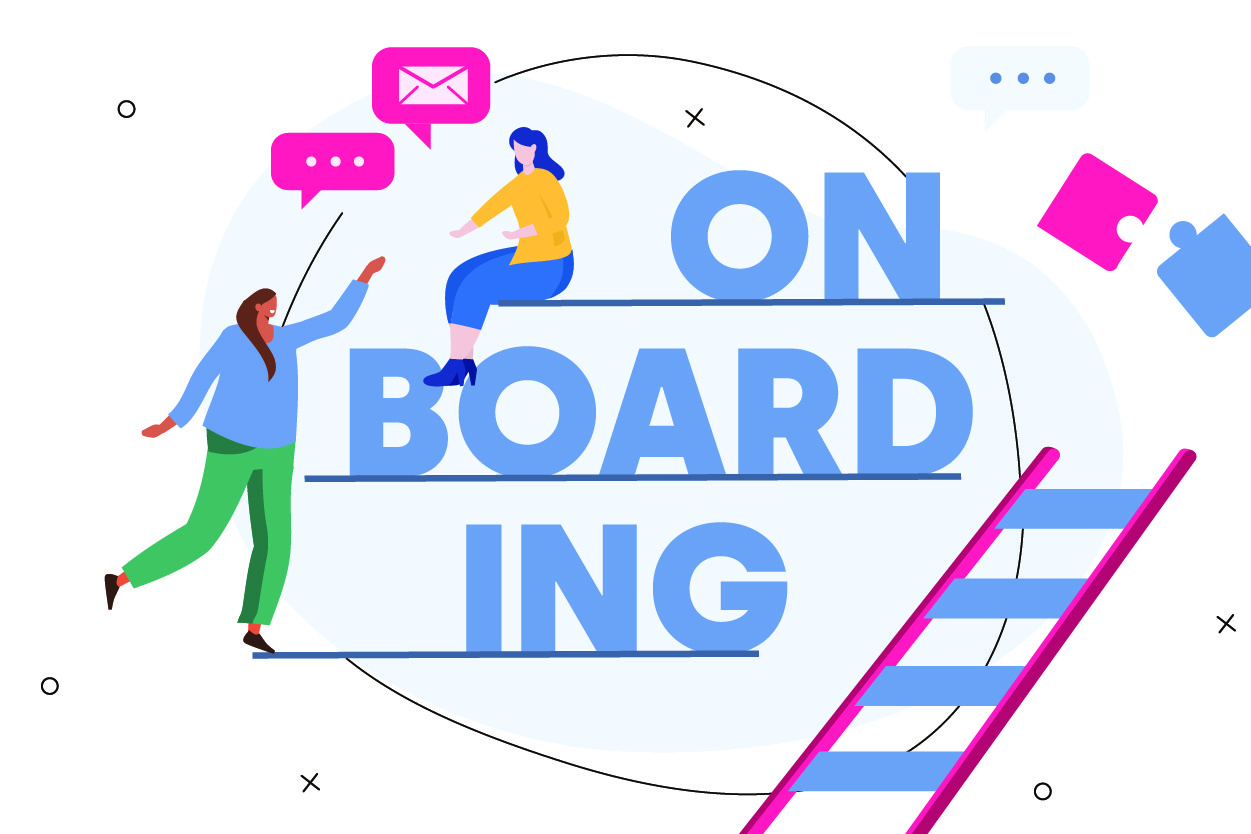 All you need to know to get your employees off to a flying start
What is onboarding?
Onboarding is becoming increas­ing­ly important in today's organ­i­sa­tions, and for good reason. But what does it actually mean? How do you set up a good process, and above all: why is it important for businesses to focus on this?
SHRM, the Society for Human Resource Management, researches workplace evolution and its impli­ca­tions for HR pro­fes­sion­als and business leaders. They define onboarding as the process of inte­grat­ing a new employee with a company and its culture. Making sure the new starter has all the tools and infor­ma­tion they need to become a productive member of the team is part of this.
As an employer, making new employees feel welcome is a top priority. Onboarding is mostly controlled by you, but is by no means a one-way street. Part of the process is always asking for feedback. This allows you to continue to optimise the process, and improve as you learn from that valuable feedback.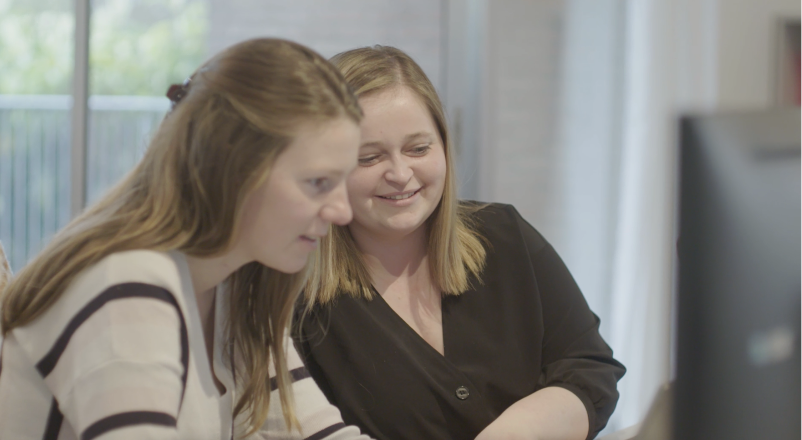 The growing importance of rock solid onboarding
One of the biggest pain points for growing businesses, is recruiting and retaining new talent. More than four in five employers agree this is a problem, which only reinforces the importance of positive dif­fer­en­ti­a­tion from your com­peti­tors. At the end of the day, you want to enter into a rela­tion­ship that both sides see as successful. So good onboarding is extremely important here.
A healthy onboarding process has remained a stable concept over the years, until the pandemic. In 2020, businesses worldwide were forced to enable their employees to work from home. For many of these organ­i­sa­tions, even occasional tele­work­ing had been unimag­in­able up until that point. By now of course, we're all completely used to juggling working from home with our everyday lives.
Although hybrid working is becoming more and more common, we're still searching for ways to stay connected to each other. Office dynamics are dis­ap­pear­ing and aren't something that can be simply translated into a digital story. Eating virtual lunches together also wasn't a big success.
This all makes it hard for new starters in a new envi­ron­ment to deduce the unwritten rules and casually join in with informal con­ver­sa­tions. You need to pay extra attention to this, right from the start of their onboarding. Bringing the team atmosphere into a video call is a challenge, but not impossible. Regular, short check-ins to discuss weekend plans or share virtual updates also help team members bond.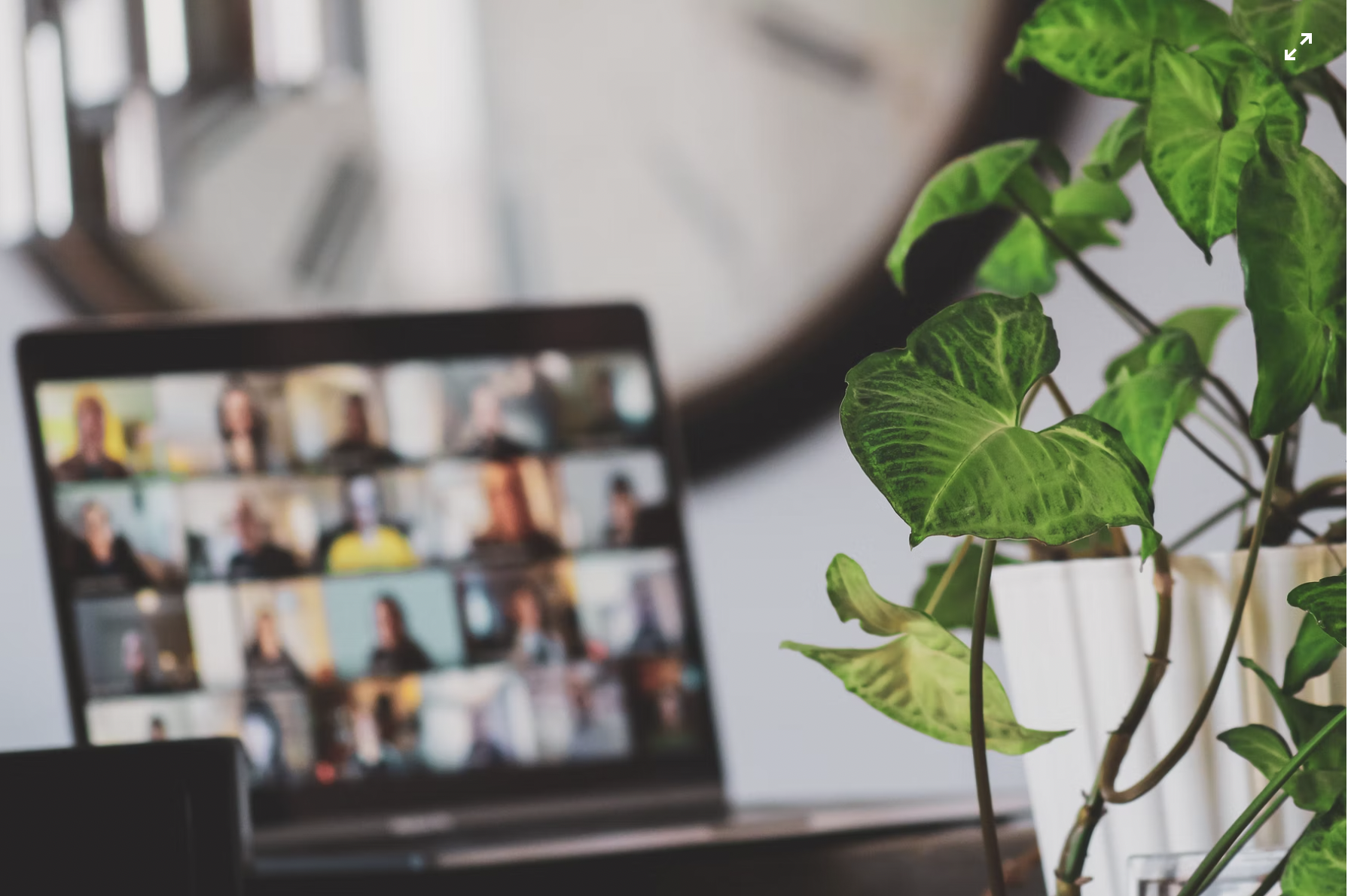 Don't forget to include your current employees – in addition to newcomers – in this new normal. This way of working might also take them a bit of getting used to. An inter­est­ing approach might be ​'reboarding', where you revisit the hybrid working rules for your team.
The HR Digest made it clear that the coro­n­avirus pandemic also shone a light on some other attention points in addition to hybrid working, with their article predicting several trends for 2022. For example, it's even more important for businesses to focus on the general well-being of their employees. This is an element that needs to be running through the entire employee journey, starting from onboarding.

What should my onboarding process include?
Time to tackle your own onboarding, then. But where do you start? Dr Talya Bauer from the SHRM Foundation identifies 6 qualities of good onboarding:
Compliance

Compliance refers to all the things you need to do when you have a new starter. Whether you're hiring your first employee or your 125th, there's a general list of items that you'll need to take care of. For example, the documents that need to be signed, providing equipment such as a laptop, etc.
Clar­i­fi­ca­tion

Creating clarity is very important within the onboarding process. There are many reasons a new employee might choose your organ­i­sa­tion, but we probably don't need to tell you that the content of the position is an important one. Sometimes the new starter will do different jobs or the role descrip­tion wasn't fully settled on during the interview process. It's also possible that the hiring manager didn't yet find the time to write down the expec­ta­tions in a role sheet.

If a new employee isn't aware of the respon­si­bil­i­ties they have or has a limited general under­stand­ing of the role, this creates a lack of clarity. This will leave your new colleague feeling insecure, a first impression that you'll find difficult to undo.

Confidence

The clearer the expec­ta­tions, the more mentally relaxed and self-confident the new starter will be. Take time during your onboarding process to identify the strengths of your new colleague and how they will contribute to the team. By focusing on this, you show how important it is for the new employee to feel good in their role. In addition, you imme­di­ate­ly increase their per­for­mance and motivation to stay.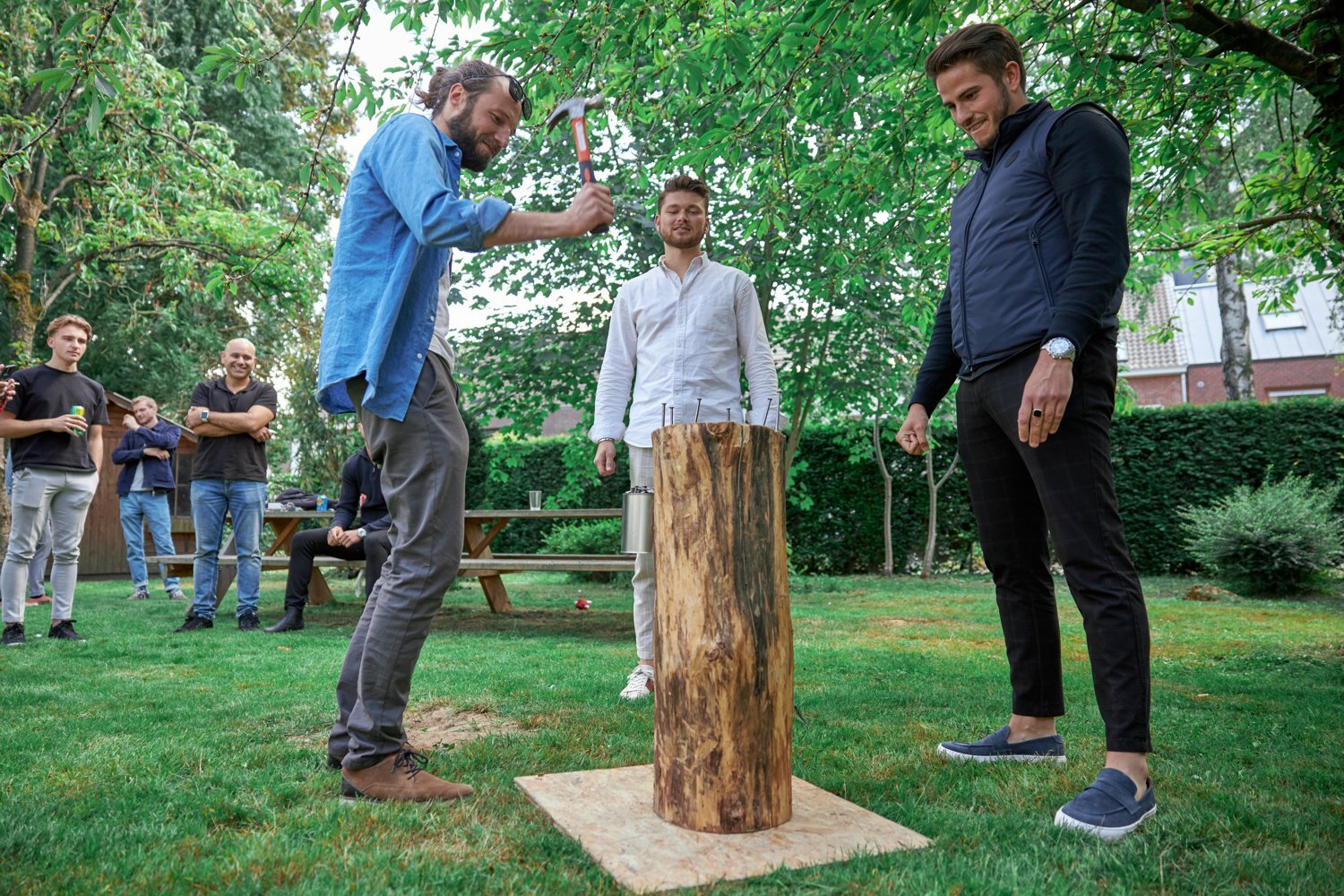 Connection

You no doubt remember your first day at work: who welcomed you when you arrived, guided you through the day and made sure you didn't feel lost. Often there are a few people you can name. These actions indirectly made you feel more quickly at home within the organ­i­sa­tion.

Dr Bauer believes that a sense of connection makes an employee more likely to ask questions and try out new things. Clicking with the people around you also gives a boost to your job sat­is­fac­tion that's not to be under­es­ti­mat­ed. Especially now we're doing more remote and hybrid working, it's very important to keep this in mind when onboarding.

Culture

Don't assume that your new hire has combed through the entire company website and memorised its values and mission. During onboarding, take the time to zoom in on the what and why of your company. And be careful it's not just hot air. How will growth be handled in the future to maintain the current culture? What values need to be kept in mind when making decisions?

Checkback

Always dare to question your own process by actively asking for feedback. What did the new starter think of the whole process? An honest opinion can do wonders for your blind spots. Plus, the new employee notices that their input is appre­ci­at­ed, which sets the tone for further engagement. And an extra tip: plan an additional check-in after six months, so that your colleague can confirm whether the promises made during onboarding have been kept.
Onboarding is a hugely important factor for the overall well-being of your company. Whether you already have an optimised process or you're still working it out, by keeping the 6 C's in mind and being open to feedback, you're definitely heading in the right direction.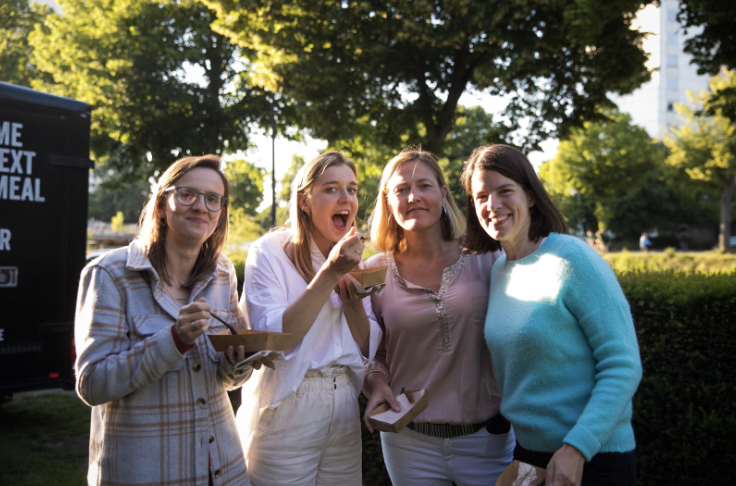 Onboarding: what to avoid
We already mentioned the importance of good onboarding. Businesses are quick to think they have a good process which doesn't need improving, but the reality is often very different.

A critical factor in employee job sat­is­fac­tion, bad onboarding appears to leave its mark. Inter­na­tion­al research shows that more than a third of employees leave their job within the first six months.

How do you know if you need to improve your onboarding? Some warning signs to look out for:
There's too much infor­ma­tion. Try to provide new info in manageable doses so it's easier to digest. Your new starter will be grateful.
Onboarding isn't a priority. There's nothing worse than spending your first day at work twiddling your thumbs because nobody was prepared for your arrival.
A lukewarm welcome. Just a ​

'

hello' from the

HR

team and no one else to look after you: there are better ways to start a new job. A welcome card is already a big improve­ment, but per­son­alised welcome gifts in your own company branding will definitely leave a good impression. With Kadonation Select we're happy to help you create a staff gift in the look

&

feel of your company.
Empty calendar. The new joiner gets a two-hour welcome reception and can then spend the next few days getting to know their new workplace for themselves. Will this do? No! Make sure the first few days of the new recruit's calendar also contain some sessions so they can slowly settle in and get the best support.
No goal setting. New employees are motivated to shoot out of the starting blocks and make an impact, preferably as soon as possible. Create short- and long-term goals to constantly remind the new starter how valuable an addition to the team they are.
The importance of creating the best possible onboarding process cannot be overstated We've provided a clear definition and zoomed in on the increasing importance of smooth onboarding, especially now hybrid working is more common. When setting up your onboarding, keep the 6 C's in mind so you get the right emphasis, and don't under­es­ti­mate the impact of bad onboarding.
With the right onboarding, you stimulate engagement and give new employees the feeling that they belong. But what's the best way to approach this in concrete terms? Find out now with our free step-by-step plan for a flawless onboarding process!
Subscribe to Kadonation's newsletter!
Subscribe to receive only the most relevant blog articles, product updates and exclusive insider infor­ma­tion.