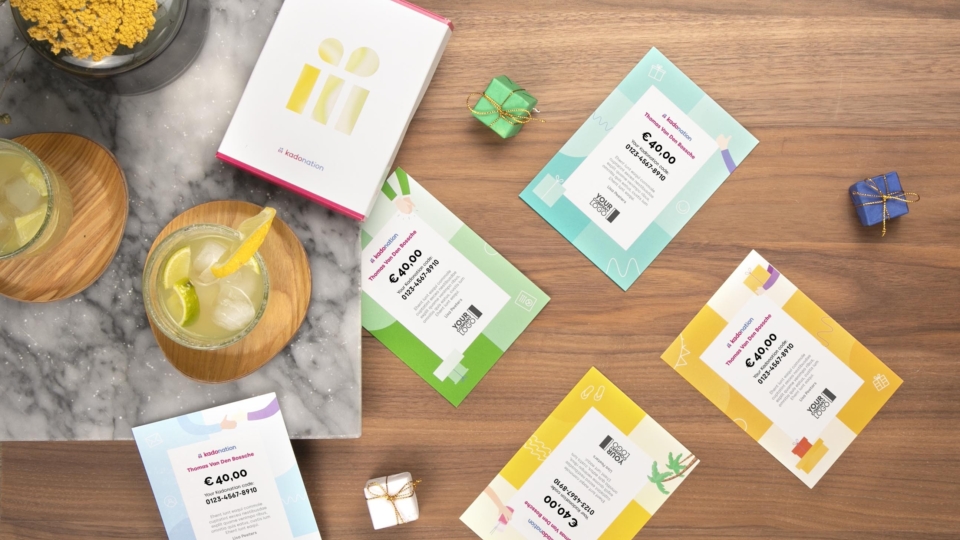 Employees always love to know that they're appre­ci­at­ed by their employer as this really keeps them motivated. So as an employer, showing your appre­ci­a­tion for your employees definitely pays off. More impor­tant­ly, these employees are much happier! As well as providing them good feedback, showing an interest in their work and giving them oppor­tu­ni­ties, you can also make your employees feel extra special on those important occasions in their lives. And one way to do that is by giving them a wonderful employee gift.

The most important occasions

Birthdays, work anniver­saries, weddings, babies or retirement… you can be there for all the important occasions in their life! With a Kadonation Gift Card you'll be giving them exactly what they want. Smiles all round!
It's important to show that you care about the life and well-being of your employees. Giving them an extra gift on one of these occasions creates a positive vibe. It's proof that you're interested in them as a person. Some of these key moments might include a birthday, wedding, legal cohab­i­ta­tion, honourable dis­tinc­tion, anniver­sary, birth of a child…
See the advantages of the Kadonation Gift Card

Freedom to choose
Giving them the freedom to choose is an important aspect of the Kadonation Gift Card. Each employee can choose what they want to spend their gift card on from one of the more than 1,000 affiliated stores. That's a few more than you'll find on your average shopping street! The gift card never expires and it can be both accu­mu­lat­ed and used for multiple purchases.

Personalised employee gifts
You can also per­son­alise the Kadonation Gift Card (and branded gifts). In just a few clicks, you can link a text or video message to the gift card. This means that every company manager can personally con­grat­u­late or thank their employees. You can also have your company logo added to the card or gift, or even have a design developed in your company branding!
The personal touch is so powerful when it comes to showing your appre­ci­a­tion. It motivates employees to take on new challenges because they feel truly valued. Per­son­alised employee gifts bring you as an employer closer to your employees. So it's also really important to treat everyone as an individual so that no one feels like they're just a number.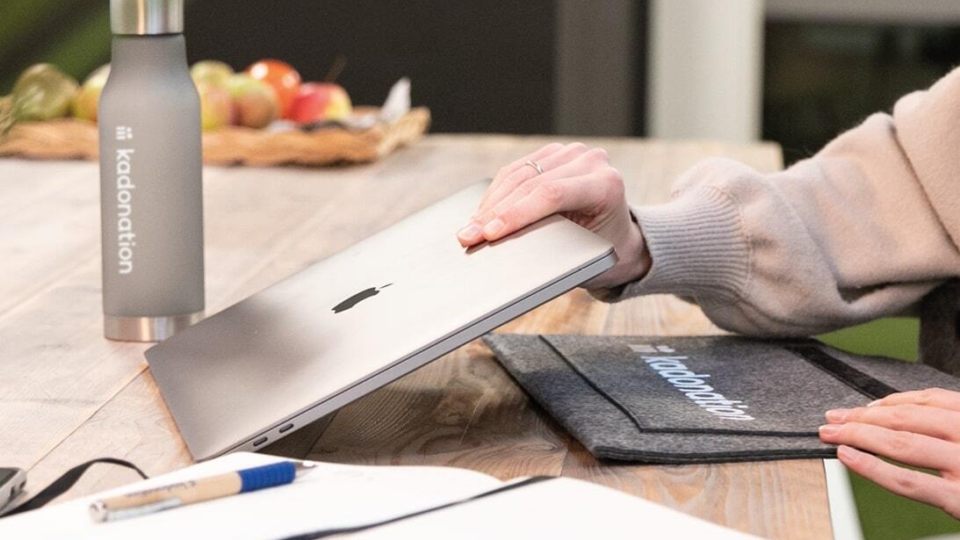 Gifts with tax benefits
The Kadonation Gift Card is also tax deductible! We've listed everything you need to know about each occasion in this fas­ci­nat­ing white paper!

No expiry date
The Kadonation Gift Card never expires! So with this gift, your employees have plenty of time to make a careful choice at one of the affiliated stores! The recipient can spend the gift card they've received without feeling rushed or under pressure. Your employees also have the option to save up their gift cards and then buy something really special at one of the affiliated stores.

All for a good cause
Charities are also very important to Kadonation. Employees are often asking to donate something to charity. If your employee decides they don't want to spend it on a gift for themselves, the recipient of the Kadonation Gift Card can simply donate (part of) the amount to one or more non-profit organ­i­sa­tions instead of spending it at one of the gift partners. The donated amount will be trans­ferred in full.

Kadonation also likes to give to charity. For every €100 we sell in gift cards, we plant a tree with WeForest. Now Kadonation wants to make it easier for other companies to do their bit too.

A real hit, whatever the occasion
The Kadonation Gift Card is a real hit with every employee, no matter the occasion! Our team is looking forward to hearing from you. We'll make it our goal to ensure each and every one of your employees feels special.